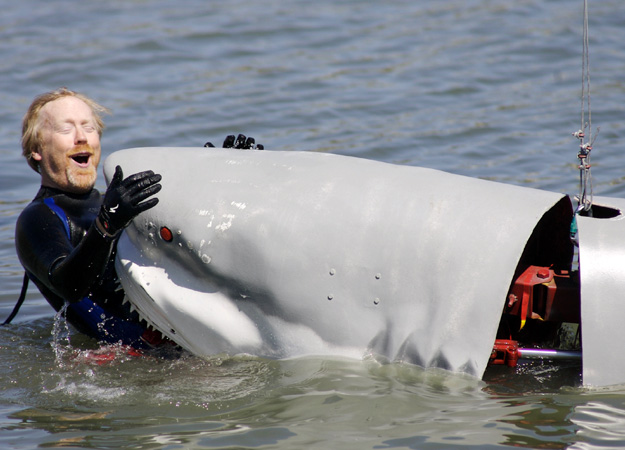 I have raved about Discovery Channel's "Mythbusters" for years, and am always happy to talk to its stars, Adam Savage and Jamie Hyneman. They joined me to promote the two-hour special they've done to kick off Shark Week this Sunday night.
In the show, they'll bust a few myths regarding sharks, including one they built themselves, which Jamie controls while Adam is stuck in its jaws. Unfortunately, you won't see them blow one up, but we did talk about one of the most explosive episodes they did — involving a water heater under pressure, which shot up through the roof of a house and continued several hundred feet into the air.
I also asked why they're not doing any more special effects work for movies and commercials, and the role of the fan base in contributing myths to test.
Listen, then click here to subscribe to these podcasts via iTunes!