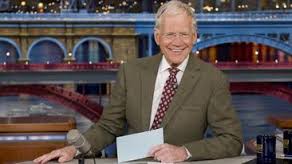 As soon as David Letterman announced his impending retirement, the speculation began about who would succeed him. We know it won't be Jay Leno or Conan O'Brien, but some of the names thrown around included Stephen Colbert, Jon Stewart, Ellen DeGeneres, Chelsea Handler, and Craig Ferguson.
But James Poniewozik, Time magazine's TV critic, says all of those people should say no if it's offered. On my America Weekend show, he explained why. We also discussed who would be a good fit for the job, why Letterman made the decision, and how Letterman stopped being must-watch-TV several years ago.
Listen, then click here to subscribe to these podcasts via iTunes!
Also on Harris Online…