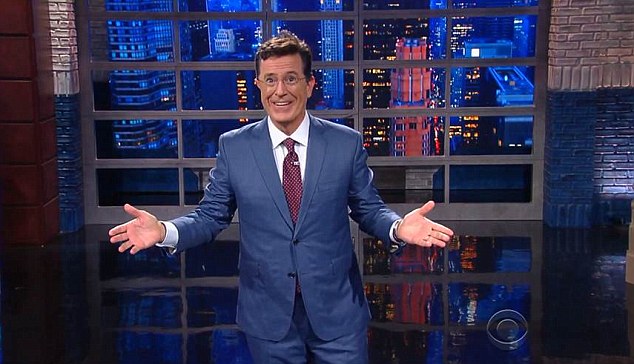 I don't have much to say about Stephen Colbert's "Late Show" debut because it's never fair to judge one of these shows after a single episode. The energy is always way too high (from both host and audience), the months of thought and preparation are bursting at the seams, and everyone has to settle into a style for the long term.
Colbert is a professional, and very talented, but aspects of the show will be tweaked in coming days as he figures out what works and what doesn't. I hope that someone on his staff will discourage the audience from routinely chanting "Stephen, Stephen, Stephen." That worked on his Comedy Central show because his character acted as if he were leading a rally (he said last night, "I used to play a narcissistic conservative pundit. Now I'm just a narcissist."). The CBS version should steer away from that approach.
So, bottom line: way too early to judge, but I'm rooting for Colbert and will record his "Late Show" nightly to watch his progress.
One other note: the "Everyday People" music jam at the end of the show was fun, but it was the sort of thing you do on a finale, not a debut — and I couldn't identify any of the "special guests" aside from legends Buddy Guy and Mavis Staples. Thankfully, this annotated version appeared online today (though honestly, even after seeing their names, I don't know who some of them are):