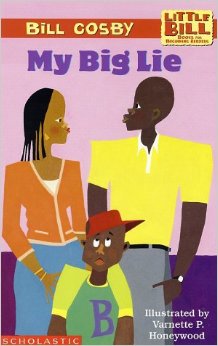 Last fall, when several women came forward to accuse Bill Cosby of drugging and raping them, I invited Mark Ebner onto my radio show, because — back in 2007 — he had written about Cosby's history in this area on his website, Hollywood Interrupted. So, when the Associated Press got the judge in the civil lawsuit filed by a Temple University student against Cosby in 2005 to release the transcript of his deposition — in which Cosby admitted having given women quaaludes in order to have sex with them — I called upon Ebner again.
We hashed out all the gory details, and Ebner made the connection between Cosby and his old Playboy pal Hugh Hefner, who has also been accused of giving quaaludes to women he wanted to have sex with. We also talked about whether Cosby's real-life wife Camille and his TV wife Phylicia Rashad would now reverse their earlier support for him (as close friend and Grammy-winning vocalist Jill Scott has). And I asked Mark if, even though the statute of limitations as expired on any possible criminal conviction of Cosby, his victims can now sue him for defamation and more because Cosby and his lawyer had vilified them publicly.
By the way, I used the word "raping" in this context because that's what Cosby has admitted doing — having sex with unconscious women who did not give their consent. If this was a story about a non-celebrity admitting what he's admitted, there wouldn't be anyone (I'm talking about you, Whoopi Goldberg) saying, "Well, we need to know more before we come to a conclusion."
This is strange for me because I've been a Cosby fan almost my whole life. I loved his records and standup routines in the 1960s, watched his CBS show in the 70s (in which he played gym teacher Chet Kincaid), love his NBC sitcom in the 80s, and have paid to see him in performance several times. I admire him as one of the all-time great comedians, but my revulsion at what he's done to dozens of women makes it impossible for me to enjoy his comedy any longer. I'm glad that the last TV outlet to air his sitcom (something called Bounce TV, which I didn't even know existed) has pulled it from its lineup in the wake of Cosby's confession, and it's unlikely to be picked up by another outlet any time soon.
My wife would add that she thinks Michael Jackson should be treated the same way, and is shocked every time she hears one of his songs on the radio. In both cases, they were famous men who abused their positions to get their rocks off, and then paid their way out of the repercussions. But if Cosby's acts are disgusting enough to turn off America, weren't Jackson's, as well? I guess the difference is that we don't have a deposition transcript of Jackson admitting his crime.
Listen, then click here to subscribe to these podcasts via iTunes!
Previously on Harris Online…