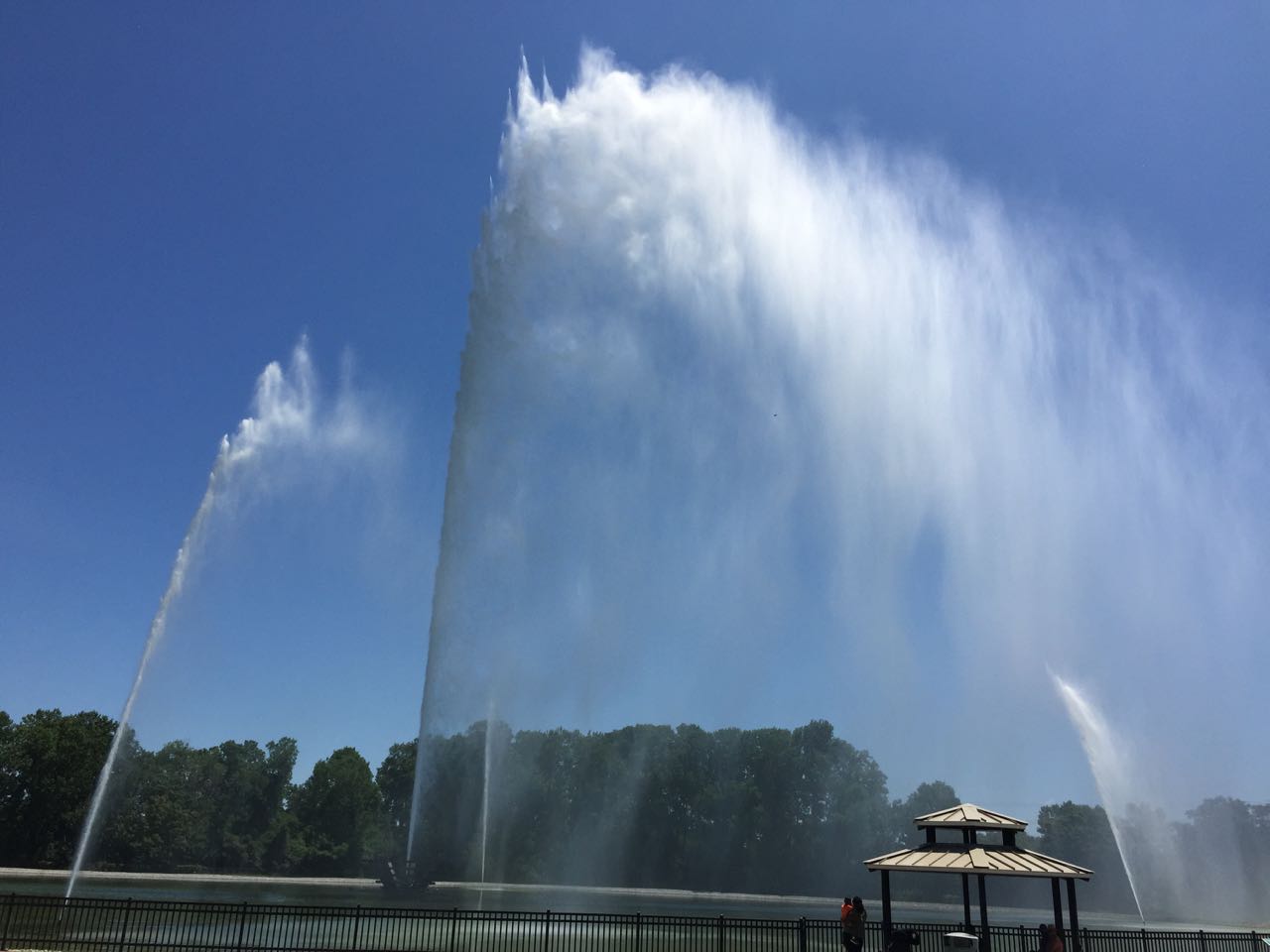 click to enlarge

That's the Gateway Geyser, an attraction I didn't even know existed in the St. Louis area until a few days ago. But when my friend Bill (who I've known for 45+ years) came to town this weekend, I looked for things to show him besides the usual tourist stops, and found it in East St. Louis, Illinois. That's not an easy thing to do, because there are virtually no signs guiding you to the park, nor telling you where in the park to find the geyser, which goes off at Noon, 6pm, and 9pm all summer.
The show lasts about 10 minutes, beginning with four fountains around the man-made lake, each spraying water a couple of hundred feet into the air. Then the big one, in the center of the lake, starts spewing a column of water over 600 feet high — that's almost as tall as the Gateway Arch. It's pretty cool to see, but apparently doesn't draw a lot of people. We were there in the middle of the day on a cloudless Saturday and spotted only about eight other people checking it out.
At the other end of the park, near the banks of the Mississippi River, there's a tower that you can walk up four ramps to get to the top of — but when you get there, you have the best possible view of the Arch and the St. Louis skyline. You can't see this from the Missouri side, because you'd have the city's buildings blocking your view, but from the Illinois side, it's a clear and oh-so-scenic shot…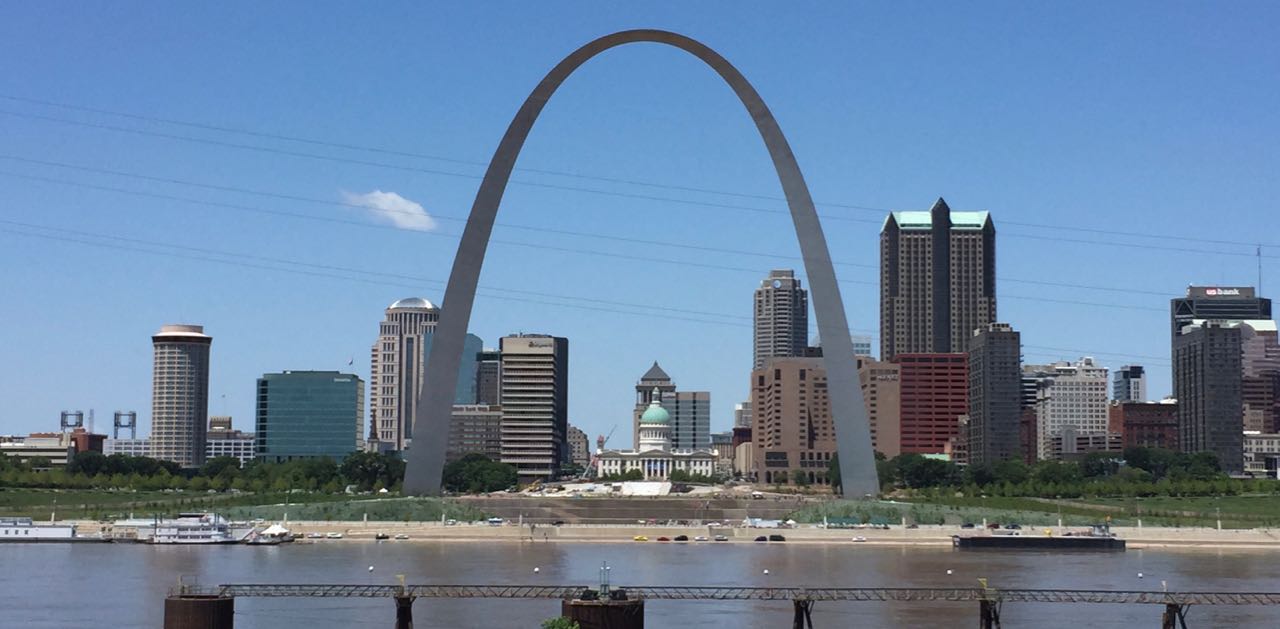 click to enlarge

If you can't make the trip, you can click right now on the 24/7 webcam at the top of the tower to see the skyline.