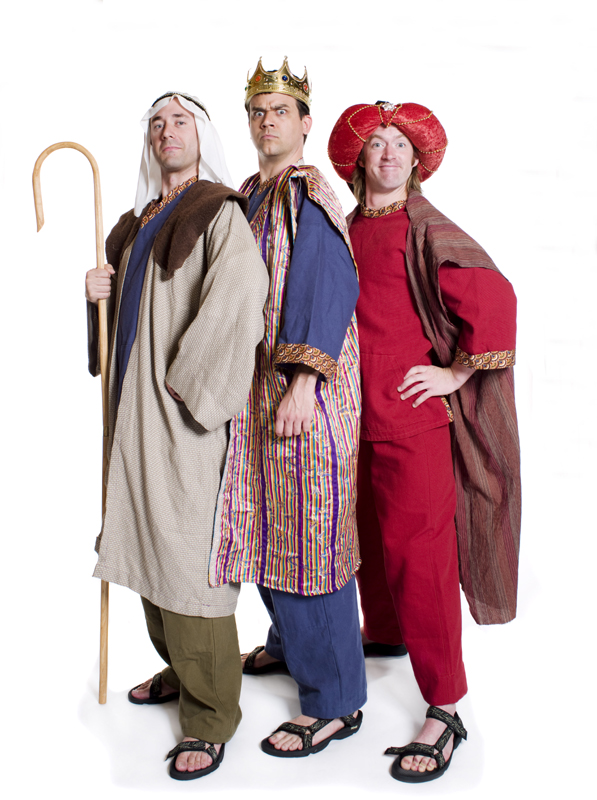 Austin Tichenor and Reed Martin, the writers/directors/actors behind The Reduced Shakespeare Company, have written and performed (with other cast members) some very funny shows over the last two decades. Besides the Bard, they have lampooned and condensed the history of America, western civilization, great books, sports, Hollywood, and comedy. I have seen almost all of their shows, which never fail to make me laugh out loud.
But this week, one of their oldest productions, "The Bible: The Complete Word Of God (Abridged)," was banned in Newtonabbey, Northern Ireland, after a local group of evangelicals objected to an RSC troupe coming to perform it. It's not the fault of the local theater owner, but of the town council, which bowed to the demands of the protesters — who have never even seen the show.
The irony is that the RSC may be more popular in the UK (of which Northern Ireland is a part) than they are in the US. They've had long runs of multiple shows in London's west end and have done a series for the BBC — in fact, they've performed in pretty much every part of the English-speaking world, and this is the first time they've run into an obstacle like this.
So I invited Austin to discuss the censorship on my America Weekend show. Listen, then click here to subscribe to these podcasts via iTunes!
Updated 1/27/14 at 10:51pm…I'm happy to report that the Bible ban has been lifted and the show will go on at The Mill in Newtonabbey this week. And all the publicity has helped the RSC sell more tickets for the rest of their UK tour!