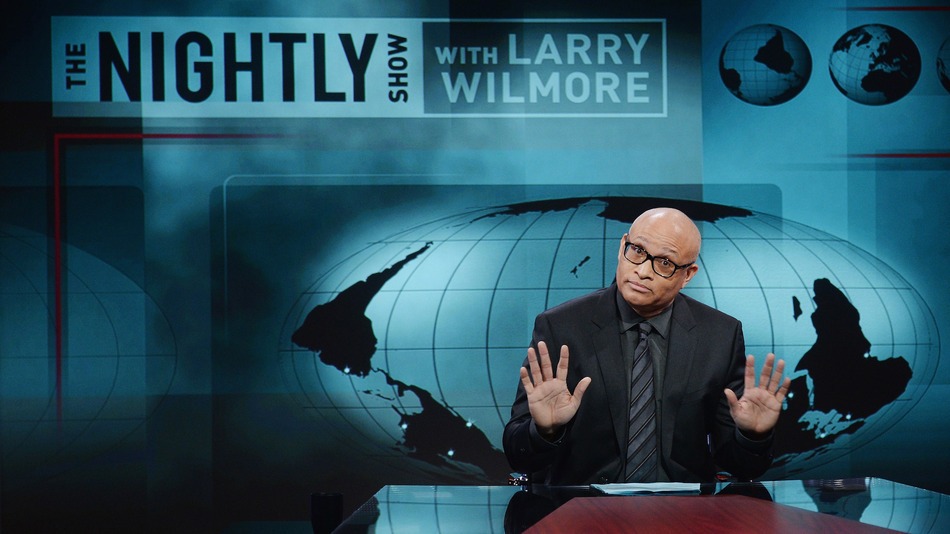 Larry Wilmore's "Nightly Show" has been cancelled by Comedy Central.
I gave up on the show quite awhile ago because, despite Wilmore's unique voice in late night, it never lived up to its potential. Yes, it was the only show hosted by an African-American and thus an opportunity to make important points about the racial discussions that have made so much news over the last year. Unfortunately, Wilmore and his showrunner, Rory Albanese, never found the formula for making it work.
Wilmore's opening segment, a desk-bound recap of the day's news, was usually fairly strong, particularly when he talked about racial matters or the presidential campaign (or, as he calls it, "The Unblackening"). On many topics, Wilmore has a different perspective than his Caucasian competitors, and it was good to hear, although he frequently dipped into the same well of Trump-bashing clip-job material as everyone else.
But after the first commercial break, "The Nightly Show" devolved quickly into poorly-conceived sketches and a panel discussion that featured the same contributors plus a guest. Too often, that guest got short shrift when Wilmore could have talked to them one-on-one and squeezed out a lot more comedy and/or compelling commentary.
Perhaps Wilmore shied away from the singular interview subjects because Jon Stewart and Stephen Colbert had done that so well, but it was a mistake. Just as he made his opening remarks different, I would have liked to see how he handled one guest at a time face-to-face.
But the bottom line is "The Nightly Show" wasn't getting the ratings Comedy Central wanted, so it will be gone after Thursday night's finale. It must be said that Wilmore was not helped by the miserably unfunny job Trevor Noah is doing as host of "The Daily Show," where the ratings have dropped lower than Trump's favorability numbers with Muslims.
Starting next week, "The Nightly Show" will be replaced by Chris Hardwick's "After Midnight," a show that thinks it's a hundred times funnier than it actually is — and which will now air before midnight in every time zone.
One last note: Comedy Central should have a serious conversation with Jessica Williams, the only standout correspondent on "The Daily Show" in the last year. She left a month or so ago for "another project." Giving that time slot to an African-American woman would be truly groundbreaking, and if she does it right, could create a whole new late-night comedy opportunity.
Previously on Harris Online…