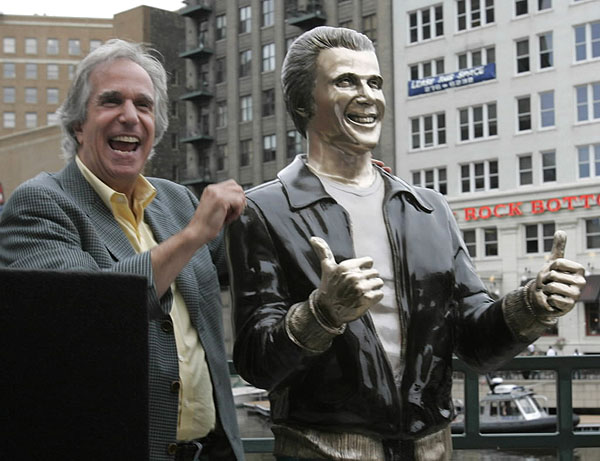 Several cities have put up a statue to honor a classic TV character who lived there. There's Mary Tyler Moore as Mary Richards in Minneapolis, Bob Newhart as Bob Hartley in Chicago, Andy Griffith as Andy Taylor in Raleigh, Jackie Gleason as Ralph Kramden in Brooklyn, and Elizabeth Montgomery as Samantha Stevens in Salem (!).
Today, Milwaukee immortalized Henry Winkler as Fonzie from "Happy Days." Nice to see they didn't put him in the tan windbreaker that ABC made him wear for the first season. Winkler explained that decision by the network — and how showrunner Garry Marshall got around it — when he guested on my show in 2003…
Listen, then click here to subscribe to these podcasts via iTunes!