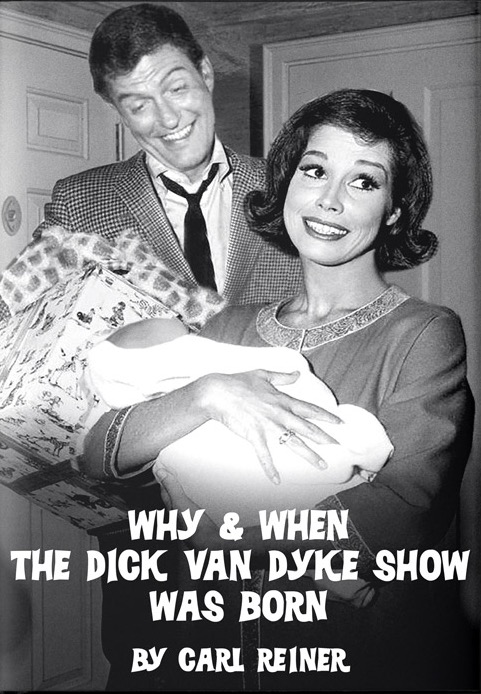 I have lost track of how many times Carl Reiner has appeared on my show, but it's been an annual event for many years, as he keeps cranking out books about his remarkable show business life. This visit was to talk about his newest, "Why and When The Dick Van Dyke Show Was Born."
We have discussed several aspects of that classic sitcom before, but this is the first time we've dedicated our entire conversation to it, and my challenge was to come up with questions I'd never asked him before. It wasn't that hard, because I've seen every episode many times — and own them all in pretty much every format, from VHS to single DVDs to boxed sets — and am proud to say I turned my daughter into a "Dick Van Dyke Show" fan, too.
Here are the topics we touched on in this conversation:
How Rose Marie's ego created a problem in the first season;
Who came up with one of my favorite bits of physical comedy on the show, involving Dick and a hat;
Whether Carl finally brought in other writers because he was burning out from writing every script
Why he started including song and dance numbers in several episodes;
Why Joe Kennedy (JFK's father) had to approve his pilot script;
Whether Morey Amsterdam added jokes and Dick Van Dyke added physical shtick to his scripts;
Whether he ever had trouble with the sponsors, and how few commercials ran during the show;
Who was his character, Alan Brady, based on?
Why Carl decided to end the show after a five-year run.
I also asked about the origin of one of my favorite bits of Van Dyke's physical comedy, from an episode called "Where Did I Come From," in which Rob Petrie is so nervous about the impending birth of his child that he sleeps in his suit with his hat, phone, and Laura's suitcase at the ready.
Listen to our conversation here.
Previously on Harris Online…