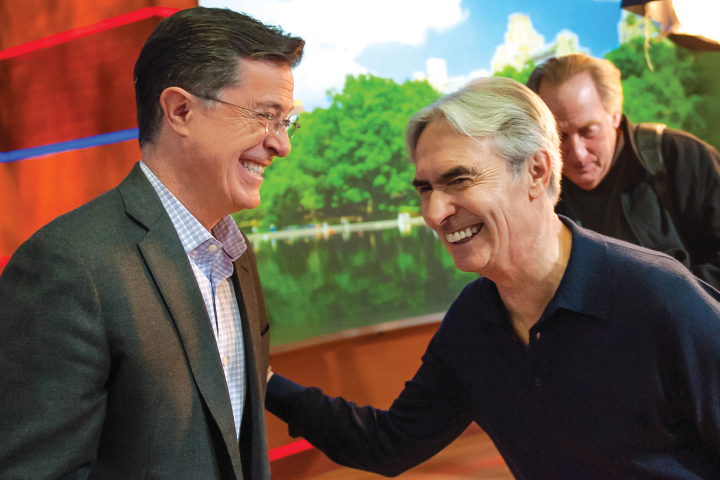 David Steinberg returned to my radio show to talk about the new season of his Showtime series, "Inside Comedy," which debuts Tuesday night with guests Stephen Colbert and Jon Stewart.
But before digging into that, I asked him about a story my friend Mark Evanier told on his site about a night in 1970 when David was guest-hosting "The Tonight Show Starring Johnny Carson" and several big-name comedians made surprise appearances: Milton Berle, George Burns, Jack Benny, and finally Johnny Carson (sitting in the guest chair on his own show!). That jolted David's memory, and he happily recounted the experience.
Then we got into David's shared Second City history with Stephen Colbert, and his thoughts on what Colbert did for years on his Comedy Central show and how he'll do when he takes over Letterman's slot on CBS. I also asked him about Jon Stewart's impact on television and how David's unlikely friendship with Groucho Marx began.
By the way, in the background of that photo of Steinberg and Colbert (above) you can see Alan Zweibel, one of the producers of "Inside Comedy" who also worked with David on "Curb Your Enthusiasm," and has appeared on my show several times.
Listen, then click here to subscribe to these podcasts via iTunes!
Previously on Harris Online…