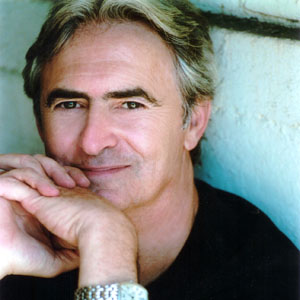 David Steinberg is a comedy legend who started out as a standup comedian, became a regular on many TV shows (including 140 appearances with Johnny Carson), directed a few movies and more than 300 commercials, won Emmys and Clios, and was once bumped off the cover of Newsweek by Richard Nixon. He has also directed a huge number of sitcom episodes, including "Curb Your Enthusiasm," "Weeds," "Mad About You," "Friends," "Designing Women," "Seinfeld," "Newhart," "It's Garry Shandling's Show," and "The Golden Girls." He's now in the second season of "Inside Comedy," a Showtime series in which he interviews other comedians.
Having enjoyed a lot of Steinberg's work over the last several decades, and knowing that he's quite a storyteller, I invited him to join me on KTRS so I could ask him about:
How to direct Bob Newhart;
The sketch he did that caused the Smothers Brothers show to be cancelled by CBS;
How a bad night early in his standup career turned out to be a huge break;
His rivalry with Robert Klein when they were at Second City together;
The biggest complaint he hears about "Inside Comedy";
What it was like to guest host for Johnny Carson;
Why his "Tonight Show" appearances remain the high points of his career.
Listen, then click here to subscribe to these podcasts via iTunes!