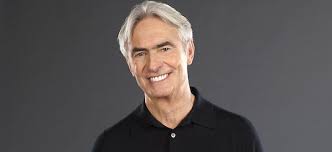 David Steinberg has been in the comedy business for 50 years, as a performer, writer, director, and producer. On Monday night, his "Inside Comedy" series will return for its third season (with guests Jimmy Fallon and Zach Galifanakis), preceded by a 90-minute documentary about his career entitled "Quality Balls."
Today, David was back on my America Weekend show to talk about where the name "Quality Balls" came from, which led to an amazing story about being on President Richard Nixon's enemies list. We also talked about how he discovered John Candy, Martin Short, and others before they were on SCTV.
Then, because David appeared on "The Tonight Show Starring Johnny Carson" 140 times, we discussed his thoughts on Jimmy Fallon taking over "The Tonight Show" from Jay Leno, as well as the rest of the late-night landscape. We finished with David explaining how he developed his famous psychiatrist character.
Listen, then click here to subscribe to these podcasts via iTunes!