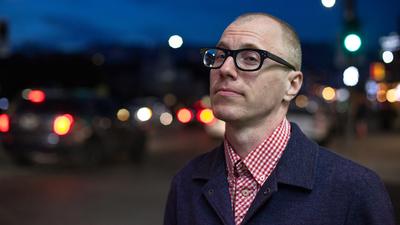 Kliph Nesteroff returned to my radio show to talk about two TV projects he has coming up. One of them is "Funny How?" a five-part series debuting July 10th on Viceland, in which he follows Dave Attell, Mike Birbiglia, Rhea Butcher, and other comics as they work across the country. The other is CNN's "History of Comedy," which returns on July 16th. He also has a podcast called "Classic Showbiz" that's available on Stitcher Premium.
Among the questions I asked Kliph:
Is the goal for comedians now to get a sitcom or a deal with Netflix for a couple of standup specials?
Can standup comedy — or political comedy TV shows — change society?
Who are the modern comedians the up-and-comers see as role models?
When you bomb, can it be the audience's fault?
Listen, then click here to subscribe to these podcasts via iTunes!
Previously on Harris Online…