In 2005, I had the pleasure of
talking with comedy legend Robert Klein
, who I have been a big fan of since my high school days. At the time, Klein had emerged — along with George Carlin and Richard Pryor — as the first of a new breed of standups who would influence generations of performers who followed by doing observational humor and telling stories from their own lives, rather than the joke-joke-joke formula that had been the previous state of the art.
Last year, Marshall Fine did a documentary about Klein's life entitled "Robert Klein Still Can't Stop His Leg." Unfortunately, after debuting at the SXSW Festival, it didn't get a wide release, so I couldn't see it until it aired on cable.
Watching the movie, the memory of all of Klein's old bits came flooding right back, along with some of his new material. Yes, at 75, Klein is still doing standup. Fine's camera followed him to a few gigs, as well as to the supermarket, his poker game, his backyard, and to Fred Willard's house, where the two reminisce about the year they spent together at Second City (with David Steinberg) in the mid 1960s.
Fine also got some of the comedians who credit Klein for the impact he had on their work, including Jon Stewart, Bill Maher, Richard Lewis, Ray Romano, and Larry Miller, who explain how Klein changed the comedy paradigm. Jerry Seinfeld says Klein raised the bar by doing intelligent comedy, material that assumed that his audience was as bright as he was. There's also a clip from Jay Leno's final "Tonight Show," when Billy Crystal remembered that when Leno was an aspiring comedian, the only decoration in Leno's apartment was a poster of the cover of Klein's "Child Of The 50s" album.
Klein's career wasn't limited to standup. He also did Broadway shows (he was nominated for a Tony for the Neil Simon/Marvin Hamlisch/Carole Bayer Sager musical "They're Playing Out Song"). He's appeared in dozens of movies, some of them good ("Hooper," "Primary Colors"), some not so much ("Mixed Nuts," "Sharknado 2").  His TV resume includes sitcoms and dramas and his own talk show, as well as hosting "Saturday Night Live" twice (beginning with the third episode of its first season in 1975).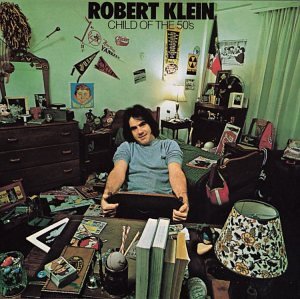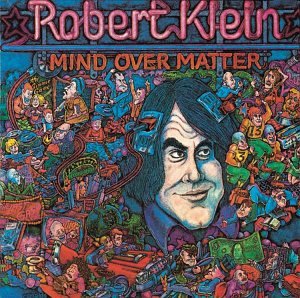 I devoured Klein's vinyl albums "Child Of The 50s," "Mind Over Matter," and "New Teeth," and watched every one of the specials he did for HBO. He was the first standup to get an hour-long show on that network which, at the time, wasn't available in many homes but, fortunately, my parents were early subscribers. They loved Klein, too — so much so that when he performed at a nightclub in my hometown when I was 16, my father took me and convinced the bouncer I was 18 so we could both get in.
To be honest, there's certainly a link from Klein's observational style to many of the things I've done on the air and in print. I learned from him how to keep my eyes open for things to make fun of, how to take even the most mundane parts of my daily life and use them as entertainment. It's a vital component of the skill set that any topical performer must have, and can be traced directly back to Klein.
Re-reading the above, I realize this sounds like an obituary, but I intend it to be a recommendation for the documentary, "Robert Klein Can't Stop His Leg," which you should watch and enjoy. It's a warm tribute to a comedian who deserves the recognition. I have added it to my Movies You Might Not Know list.
Previously on Harris Online…