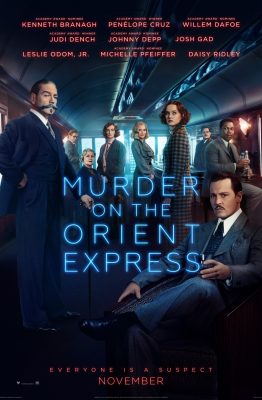 This week on the showbiz segment of my show, Max and I reviewed the new version of "Murder On The Orient Express" and its all-star cast.
Then we discussed the just-released statement by Louis CK about his sexual misconduct, the effect he had on his victims, whether he'll ever return to the comedy stage, and a reminder to all men that no one wants to see your genitalia!
We also discussed the unprecedented replacement of Kevin Spacey by Christopher Plummer in Ridley Scott's "All The Money In The World" (which is just weeks away from its release date), the possible return of "Good Girls Revolt," and Jennifer Aniston's first TV series in 14 years.
Listen, then click here to subscribe to these podcasts via iTunes!